Sign Pro Imaging can assist you with all your sign needs.
We are a comprehensive concept and design center that
can make your vision a reality.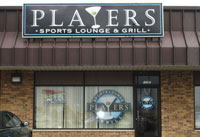 Signage
Indoor and outdoor signs. Materials include Alumalite,
Aluminum, Coroplast, PVC, Acrylic, Lexan, Posterboard, etc. Opaque, transparent, and backlit. We offer full digital printing capabilities as well as cut-vinyl, all custom made to your specifications. Each product we use has been chosen for its quality, durability, and economy.
Graphic Design
Sign Pro offers a professional design service. Logos, identity,
signage design, advertising, packaging, brochures, etc. All
our work is custom designed to our clients needs.
Logo Design
From concept to reality, Sign Pro can help your business have
a unique look. Impress your customers with a professionally
designed logo. We'll take your ideas and created a wide array
of possibilities. Start from scratch, or give your current logo
a modern facelift.
Vehicle Wraps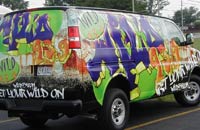 Be seen by thousands of viewers while on the road. Vehicle Wraps are the equivalent of a moving billboard. Make heads turn as you drive by. In a cost per impression basis, vehicle graphics are the most effective, lowest cost advertising method available.
Vehicle Lettering
Fleet marking, boats, vans, aircraft, snowmobiles, R.V.'s.
Decals to fit your needs.
Banners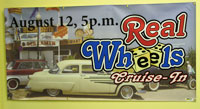 Our banners are custom made to your specifications creating a strong visual impact. Sized to your specifications. We print our banners digitally, therefore any full color image, type, or design is possible. Other customized aspects include: hemmed, grommeted, pole-pockets, and many more. Give your special event the attention it deserves.
Building Wraps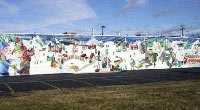 Do you have a big promotion or product that you want everyone to know about? Use your building wall as the billboard to get your product noticed. See how big of a statement you can make.
Canvas Prints
Sign Pro Imaging can print your photos onto canvas and then stretch them onto a frame. We can enlarge you photos as well as do a wide variety of manipulations to give you a one of a kind piece of artwork. We also offer complete matting and framing capabilities. Create an art gallery of your family photography.
Light-Up Signage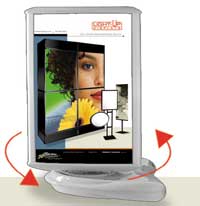 Signs that are viewable night and day. We also make Light-Up Displays for an indoor display that creates a strong impact. Add dimension to your products through the power of light. Revolving, orbiting, stackable, scrolling, menu, light-box, and exhibit. We also have all the parts and accessories you may need.
Window Graphics
Indoor or outdoor. Mirrors, windshields, or business fronts.
Window graphics can be cut from any of our large selection of
vinyl colors or printed on two-way window film that's almost invisible from the inside. Add distinction to your business, and tell your customers about you before they enter the doors.
Floor graphics
Need space to advertise yourself? Floor graphics will give
you a whole new look. Add style and impact while preserving
showroom space.
Dimensional Letters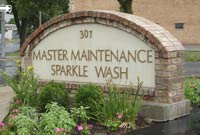 Choose from plastic, foam, and metal for a wide variety of
dimensional letterforms. Available in a wide range of colors, fonts, and sizes.
ADA Signage
Sign Pro Imaging produces American's with Disabilities Act
(ADA) compliant signs. With a variety of color, size, and
symbols, these signs can be designed to fit in with your decor.
Custom interior signs using Type 2 Braille, engraved/raised
letters and ADA compliant materials.
Magnetics
A convenient way to advertise your business. Put your company
logo and contact information across your vehicle. Magnetics
are easily removed when not needed, and will do no damage to
your vehicle.
Displays & Exhibits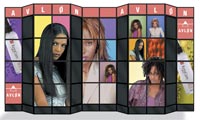 For the occasions when you are away from your business.
Stay visible and promote your products and services. Sign Pro can help assist you with portable, durable, and attention grabbing displays.